Create Studio Portraiture by Carol McNiven-Young
15/02/2022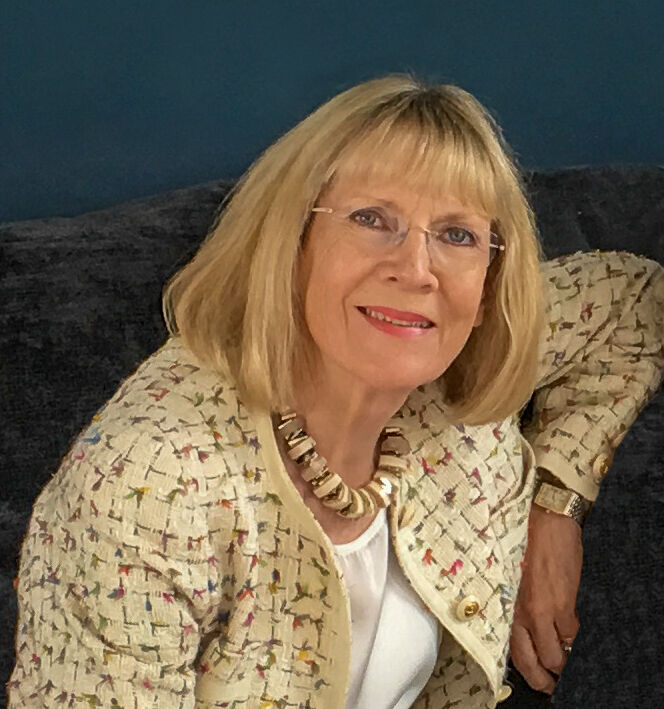 This week MCCC members were joined by Carol McNiven-Young (FRPS / EFIAP / DPAGB / BPE5*), a very keen specialist portrait photographer from Nottinghamshire. As Carol prepared herself and we got ourselves comfortable for her two-hour presentation on creative studio portraiture. As a portrait photographer myself, I was really looking forward to this evening especially after seeing some of Carol's work on her website.
Carol started her talk with an introduction about her passion for photography. Her other passion was her job as a Brand Marketer for Boots. Her job allowed her to hone her artistic skills developing her own unique style
Carol's presentation started off really well. Her calm confident manner mesmerising the twenty-something hybrid audience. It was during her role of working for an independent school when Carol got the photography bug. She started taking images to help market the school and as her passion for photography grew, she joined a camera club trying a number of different genres eventually deciding that she liked photographing models.
Carol decided she liked photographing models that much she created a business out of it by offering photographic experiences for other photographers. She formed 'Photo Arts Experience' with fellow photographer Bob Galley.
Carol's presentation was divided into different parts, her intro covered her early years in photography, then she showed us her work and what she created. Her portraits are just stunning, so detailed, and such a strong narrative. Carol also discussed the equipment that she uses and how she set up some of the sets to get the image that she had planned.
She went into detail about the editing side of her work, showing how she composited her images. This was a fascinating part of her presentation how she would take two or three images and blend them together to make her composites. She showed us the complete journey - concept idea narrative - emotional content - lighting details – Carol was keen to emphasise that the most important part of her work is creating the emotion in an image. This part of the presentation also included ideas as to where to source models and costumes, lighting instruction, and planning the shoot.
It is fair to say this was one of the best presentations I have seen in my years at the camera club. It was well delivered, polished, and informative. Some of the sets that Carol had built to create gorgeous portraits were really simple, others were more complicated, but her presentation did inspire me and I believe I would be able to create my own ideas as to how I may be able to create my own composites in the future, which is a genre within the club that is fair to say under subscribed.
For more information about the Mid-Cheshire Camera Club visit our website at
www.midcheshirecameraclub.org
or come along to a meeting on Wednesday evening at 7.45 for 8pm at St Andrews Methodist Church, Dingle Lane, Winsford.
Paul Wilcock
Press & Publicity Officer
MCCC