13th Sept Meeting - Irene Froy Saves the Day
13/09/2017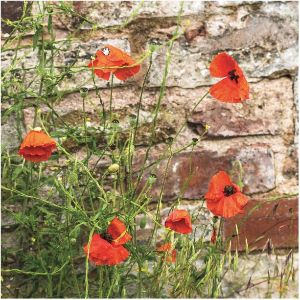 This week marked the return to our regular Wednesday night meeting and the start of our new 2017/18 syllabus. Unfortunately, our guest for the night, from H. Lehmann Ltd was poorly resulting in some fast thinking from our Chairman – Ian Whiston, in putting on a video presentation by Irene Froy.
A video presentation is not everyone's cup of tea, but as photographers and digital artists surely, we must strive to better ourselves, to take better images, to look to enhance our images and take every opportunity to do so. This presentation provided just that – an opportunity to see a highly rated national photographer explain her post processing secrets. Her chosen subject matter – Pastels may not be the genre of choosing of every photographer in the club, but the techniques she shares with us are transferable to other genres and they are easy to do.
Irene opened her presentation explaining the importance of separation between subjects (foreground, mid ground, background). She explained the use of a layer technique using soft light blending of a white layer that enhanced and assisted in creating a white glow or mist ensuring good separation between subjects. It was clear to me that Irene's art was high key, using appropriate quantities of mist and a limited colour palette to obtain her signature pastel look and feel to her images. Her landscapes are minimalistic but not bland, with information coming from the texture in the subject detail. Irene explained that she was happy to slow down the shutter speed to assist in achieving the desired effect and the use of a good dose of 'blur' added locally in some images helped to create the dreamy, ethereal, pastel look. Some of her images could even be portrayed as 'abstract landscapes' and I am sure Judy would be able to relate to this type of imagery.
Through her presentation, Irene explained how her style was particularly affective in environmental landscape and macro type photography with emphasis on shape, colour and texture. Irene pointed out the colour palette used in her images was important – the yellow and golds of autumn for example, with post processing work to remove colours not in the same colour family. This particular style is not suited to lots of contrast or clarity – rather the opposite. Irene underlined the importance of printing texture rich images on the right textured paper – the paper naturally enhancing the image bringing it to life.
So, armed with this new information how difficult would it be to post process an image in the style of Irene Froy. I found a suitable image of some poppy's growing against a brick wall. I had always liked the image but not liked how I had presented it. I have changed my edits a number of times to try and get the best out of the image but struggled to be completely happy with it. I set about build up my layers trying different amounts of opacity to get the desired effect.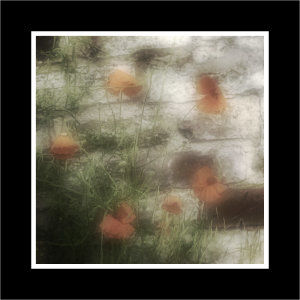 A summary of the tools that Irene uses to achieve her pastel look are as follows:
• White Layer
• Blurred Layer
• Monochrome Layer – helps to mute colours
• Diffuse filter – softens image
• Reduced colour palette
• Slow shutter speed (ND Filter)
The end result of my pastel shot in the style of Irene Froy was quite good – if I say so myself. I ended up with a dreamy, ethereal image very different from my original. I quite like it and believe this is a good basis for more practice in this area. I remember the words of our judge from last year's Annual PDI - Robert Millin - making comment that our creative photographs were not in his view, creative enough – definitely food for thought.
For more information about the Mid-Cheshire Camera Club visit our website at
www.midcheshirecameraclub.org
or come along to a meeting on Wednesday evening at 7.45 for 8pm at the Dingle Recreation Centre, Winsford.
Paul Wilcock
Press & Publicity Officer
MCCC